Lifelong Learning Department
Based on Iwate University's philosophy of opening its door to the local community, the Lifelong Learning Department shares the results of research and education with society by providing opportunities for members of the general public to study a variety of subjects through open lectures, courses for d, adult refresher programs, and others. In recent years, people's value systems have changed with the globalization of the economy and social change, and interest in adult learning is transitioning from familiar issues to social problems. Considering this, the Lifelong Learning Department aims to ensure that we have abundant lifelong learning programs that meet the needs of diverse adult learners. We also strive to promote lifelong learning in the community by ensuring that our adult learners gain the abilities to untangle and re-weave their studies, to make use of them in the region, and to continue learning, which are useful in their local activities and working lives.
Research and Development
Basic research relating to lifelong learning
We are creating a place of learning according to the needs of adult learners while gaining an understanding of the trends in lifelong learning and education in Japan and overseas, as well as constructing basic data by identifying and analyzing the needs of local residents in order to develop lifelong learning programs that address local issues. Our research results are made public through research papers and reports, and we are making efforts to support sustainable learning for local residents by providing these to related institutions within the university and in the community.
Developing adult refresher programs
We maintain an environment that can support the diversification and sophistication of the needs of local residents (young people, older people, women, and international residents) as well as developing programs that train human resources who can respond to local issues. In particular, amid increased focus on female social participation and returning to work (after pregnancy, etc.), we are developing academic programs with the aim of ensuring the quality of lifelong learning programs while creating plentiful opportunities for study during different life stages. In addition, we are strengthening our function as a place of learning familiar to residents and companies in our community by enhancing our lifelong learning programs in ways that differentiate them from those offered at local community centers.
Adult Refresher Programs
Open lectures
We offer lectures in response to local issues and demand in a wide range of fields, including Language and Literature, Art, Sports, Agriculture, and Engineering, providing the enjoyment of lifelong, continued study through lectures within the university and fieldwork.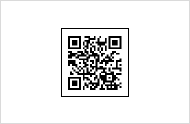 Iwate Agriculture Frontier School

The Faculty of Agriculture offers classes for agricultural workers on agricultural management subjects, sixth sector industrialization subjects, and agricultural community activity subjects, aiming to train advanced agricultural managers, etc., who possess a managerial sense and entrepreneurial mindset suitable for an age of international competition, and who can make efforts to establish regional agriculture and innovate management.

Seminar for Leaders of Safe and Ecological Communities

The Faculty of Science and Engineering offers the Leader Development Course and the Disaster-prevention Leader Development Course for one year, with the aim of training leaders who can convey the importance of environmental issues and local disaster-prevention activities to communities, schools, and workplaces, and lead activities in these places.

21st Century Manufacturing Human Resources Iwate Meister Training

The Faculty of Science and Engineering offers courses on die and molding, casting, and complex device technologies. These courses make use of the university's individuality and characteristics in order to train advanced engineers who can consistently understand the different technological fields of dies and molding, casting, and complex devices from research and development to manufacturing technology and management at the Graduate School's Master's Program level, helping to stimulate future local industries and solve local social needs.
Ministry of Education, Culture, Sports, Science and Technology Contracted Project
Social Education Coordinator Training
Iwate University provides training for specialist personnel (social education coordinators) who will lead local social education. This project is organized for learners from Iwate, Akita, and Aomori Prefectures in northern Tohoku by Iwate University, Akita University, and Hirosaki University in turn, who offer courses for social education coordinators. Social education coordinators are specialist personnel who take on the role of providing advice and guidance to people involved in social education. These training courses aim for learners to acquire expert knowledge and functions as social education coordinators through four subjects: The Theory of Life-long Learning, Social Education Planning, Social Education Drills, and Special Social Education Courses.
Investigations and Reports of Results