Sanriku Region Reconstruction Department
The department consists of the ten groups from the former Organization for the Revitalization of the Sanriku Region: Study Support Group, Volunteer Group, Iwate Higher Education Consortium Cooperation Group, Mental Healthcare Group, Afflicted Animal Support Group, Local Community Reconstruction Support Group, Promotion of Manufacturing Industry Reconstruction Group, Farmland Reconstruction Group, Horticulture Promotion Group, and Comprehensive Agriculture, Forestry and Livestock Industries Reconstruction Planning Group. Various activities to support reconstruction are performed in the Sanriku Region in coordination with the Kamaishi Satellite Office as well as the Kuji, Miyako, and Ofunato Extension Centers.
Study Support Group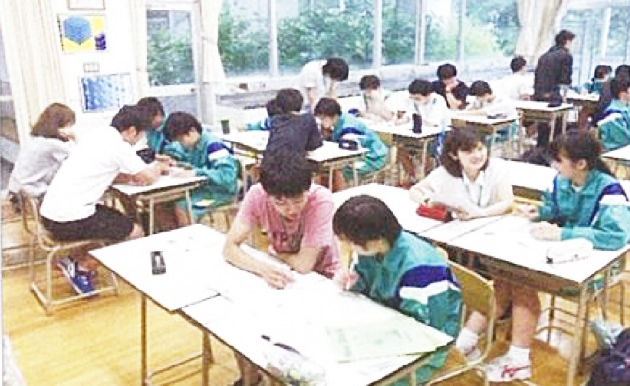 This Group provides children and students in affected areas with both places to stay after school and education support in cooperation with prefectural and municipal Boards of Education and NPOs. Volunteers from the Faculty of Education and other faculties visit the areas as Study Supporters to give advice on study and offer mental support. They eat lunch with the students and talk about everyday topics. In addition to offering a place to stay after school, the group provides lifelong learning in a broad sense through painting lessons and sports events for the elderly to help create and maintain local communities. The Group will continue to respond to requests from the municipal Boards of Education as much as possible.
Volunteer Group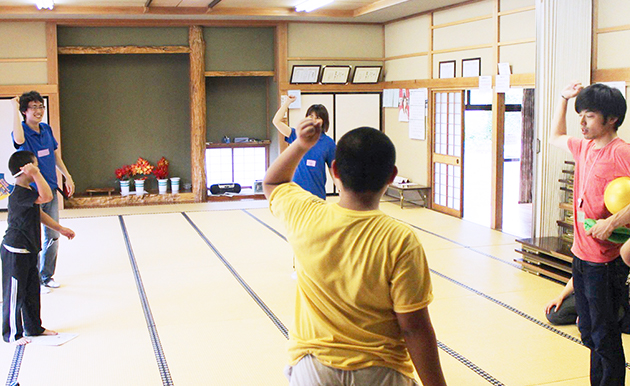 The Iwate University Students Committee for the Reconstruction of the Sanriku Region takes initiative in volunteer activities in Kamaishi, Rikuzentakata, and Miyako. They provide continuous support in response to local needs. This includes visits to temporary housing, support for community events and children's activities on holidays in partnership with autonomous bodies in each community, volunteer centers, and NPOs.

The Volunteer Group also promotes student-based volunteer activities by reinforcing partnerships among students from Tohoku University, Kobe University, and other universities. As five years have passed since the disaster, in addition to such partnerships with external bodies, the Group also intends to review the organization of activities within the university and reinforce partnerships with other student groups that are working toward post-disaster reconstruction. The group will continue its activities in various areas while promoting partnerships within the university as well as with external bodies.
Iwate Higher Education Consortium Cooperation Group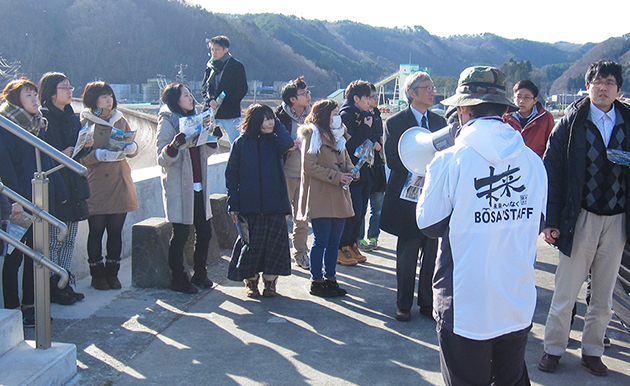 The Iwate Higher Education Consortium consists of ten institutions in Iwate: Iwate University, Iwate Prefectural University, Iwate Medical University, Fuji University, Morioka University, the Iwate Branch of the Open University of Japan, the Ichinoseki College of the National Institute of Technology, Morioka College of the Iwate Prefectural University, Miyako College of the Iwate Prefectural University, and Morioka Daigaku Junior College. This Group engages in various activities centered around preparing students for playing a core role in their local community. Above all, it has set up a partnership with the Organization for Revitalization of the Sanriku Region and Regional Development so that the participating institutions can cooperate in education, including for the courses related to reconstruction: "Volunteering and Leadership" and "Crisis Management and Reconstruction." In addition, students of partner institutions participate in regional problem-solving projects.
Mental Healthcare Group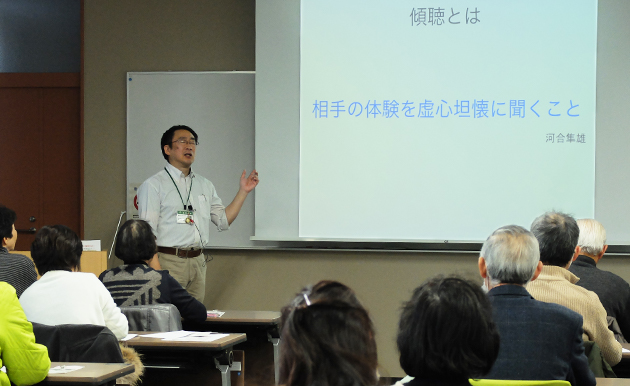 This Group aims to "provide long-term mental support for people affected by the disaster and for their supporters." The activities include counseling, regular or extended classes for citizens, mental healthcare programs for supporters, the provision of school counselors to prefectural high schools in affected areas, training programs for graduate students studying to become clinical psychologists (including visits to temporary housing), and basic psychological research. The classes for citizens, on a variety of topics including relaxation, mental health, and developmental disorders, are well received. Free counseling services are available at the Counseling Room in the Kamaishi Satellite Office (reservation required). For a reservation, call the Counseling Room at the Faculty of Humanities & Social Sciences, Iwate University (019-621-6848, call between 10:30 a.m. and 12:30 p.m., Monday to Friday).
Afflicted Animal Support Group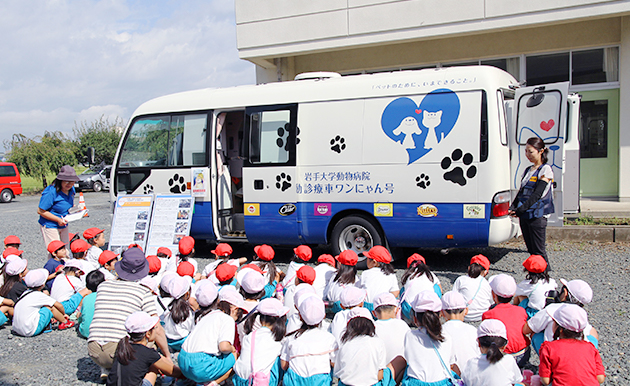 This Group is divided into two groups: the Small Animal Unit and the Large Animal Unit. The Small Animal Unit has been supporting afflicted animals and their owners by visiting affected areas in "Wan-Nyan Go," a mobile clinic for small animals. Currently, they also engage in health management and prevention of contagious diseases for animals that are in shelters of animal welfare groups by providing advice on basic care and hygienic management. The Small Animal Unit also contributes to post-graduation education for clinical veterinarians by holding seminars for veterinarians to offer practical training and technical lessons on the latest medical equipment in order to improve the quality of veterinary medicine. The Large Animal Unit mainly provides free medical services and reproductive management of cows that have been left in the "difficult-to-return zone" after the Fukushima Daiichi Nuclear Power Plant accident. The unit also conducts academic research on the long-term impacts of radioactive materials on animals.
Local Community Reconstruction Support Group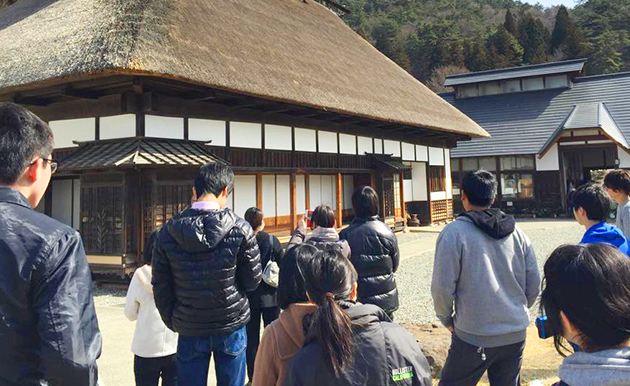 This Group provides comprehensive support for rebuilding communities in disaster areas. It has conducted various surveys concerning the needs for reconstruction and temporary housing in affected areas. Community surveys were undertaken at disaster public housing and mass relocation sites. The intent is to aid residents in planning for their town/village after reconstruction in terms of the formation and management of public facilities and memorial parks.

The group helps rebuild local communities through resuming traditional or regular events that were common before the disaster and supporting new events that were created after the disaster. Community building using social media is also carried out in close partnership with local communities. This is an attempt to create extended communities composed not only of local residents but also of people who live far away from their hometowns located in the region or people who wish to support disaster areas.
Promotion of Manufacturing Industry Reconstruction Group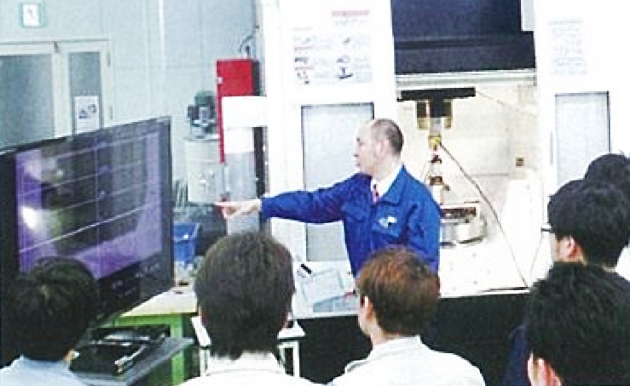 This Group has its hub (Kamaishi Monozukuri Satellite) at the Kamaishi Otsuchi Industrial Research Development & Training Center. The Monozukuri Satellite houses various advanced prototypes of processing equipment including a 3D-CAD/CAM, a 5-axis machining center, a wire EDM machine, a form grinding machine, and a coordinate measuring machine. Two staff members who maintain the equipment and one staff member in charge of partnerships with local business are stationed at the Satellite to host workshops and technical counseling to ensure that technologies to process difficult-to-cut materials and CAD/CAM are regularly used by local businesses. We expect that local businesses and the university will work in collaboration to develop new technologies or products in the future.
Farmland Reconstruction Group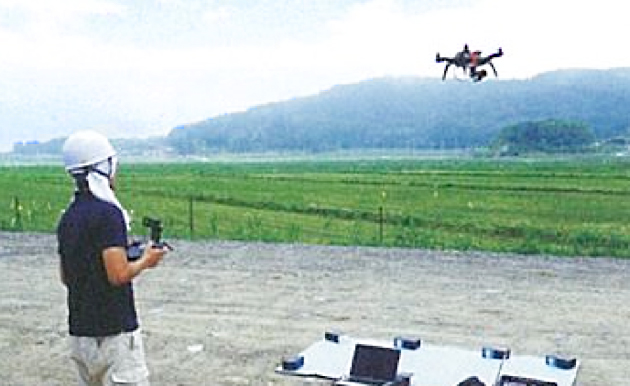 Raising the ground level has restored rice paddies destroyed by the tsunami, and rice was planted for the third time this year. Because the topsoil was brought in from a different location, some rice paddies are not as productive as others. In response to this situation, this Group performs soil surveys, weather and hydrological observations, surveys on sinkage of the seawall, and vegetation surveys in the less fertile farmland and its surrounding area to help agricultural production.

In order to help resume the use of grassland, the group also conducts dynamic surveys on radioactive substances in the pastures where decontamination work is difficult due to steep slope or gravel. It estimates effective reduction measures and the time when the land will be ready to be utilized.
Horticulture Promotion Group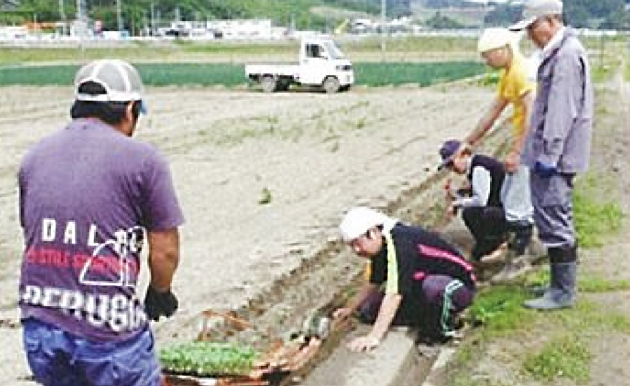 If the cool summer and warm winter in the Sanriku region are utilized, it seems possible for horticultural crops to become branded. This Group suggests to farmers and producers in the tsunami-affected areas cultivation techniques and marketing methods for the vegetables that are in high demand at restaurants and bakeries. They include tomatoes for cooking, strawberries harvested in the summer and fall, and cauliflower harvested early. The group has developed growing patterns for extending the harvest duration for cooking tomatoes and supported marketing at restaurants in Morioka and the Tokyo metropolitan area. Reasonable systems to grow strawberries that are designed to be harvested in the summer and fall have been developed so that less experienced farmers can grow them easily as well. This technique was also applied in crop rotation from shiitake mushrooms. For cauliflower harvested early, Iwate University registered a trademark for "Himekarifu" so that it can be a signature product of the Sanriku region.
Comprehensive Agriculture, Forestry and Livestock Industries Reconstruction Planning Group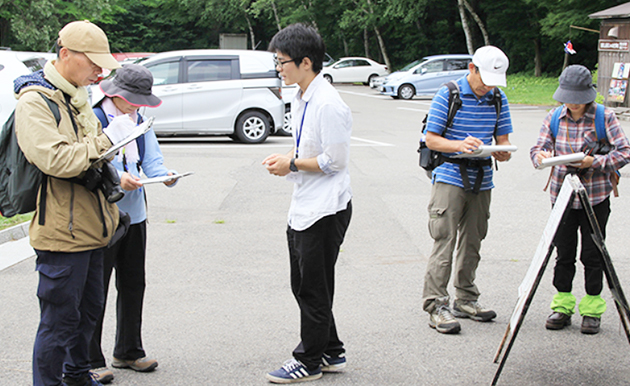 This Group focuses on communities that rely on agriculture, forestry or fisheries. It gives suggestions based on survey results about possible community businesses that would utilize local resources. It also supports related organizations and events. In order to consider an environmentally friendly course of action for reconstruction, the Group conducts surveys on disaster prevention and reduction awareness targeting both interested persons in the community and visitors. Workshops on disaster prevention and reduction are also organized.

The Group carries out fact-finding investigations on tourists' awareness and behaviors in order to increase tourism. The aim is to boost a new kind of tourism that would attract young people to come for local hot springs and Japanese sake breweries. One suggestion that should directly link to inbound tourism is the establishment of measures to create repeat visitors by encouraging exchange between visitors and local residents.